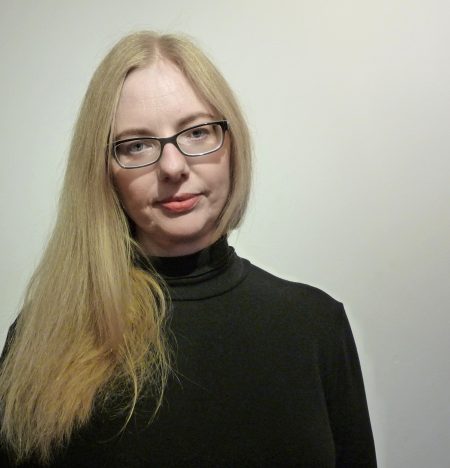 Hi!  I'm Kat.  I'm the founder of Great Malvern Yoga and the person behind the business.
Great Malvern Yoga was born out of a deep desire to have a tranquil, dedicated studio space.  Having taught previously in various public spaces, I decided it was time to find a space to call my own.
I've been teaching yoga for 8 years now and I can't imagine doing anything else!  Having joined an Ashtanga class in Ledbury many years ago, I declared to my husband when I arrived home after my second class that I was going to teach yoga.  I felt a calling!  The physical and mental benefits of yoga are too good not to be shared and I can't wait to show you.
Many moons ago, I was a gymnast and a dancer.  I've loved gymnastics particularly since a very young age.  Unfortunately, very bad eyesight put paid to my gymnastics career, coupled with the fact that I'm not exactly your willowy-gymnast body-type either!  My background as a gymnast and having body awareness since a very young age has been crucial in my development as a yogi.  When I was seven years old, being able to bend like a contortionist was considered an asset but since becoming a yoga teacher I have realised that strengthening my hypermobile muscles is far more important as I age.
I completed my 200-hr Vinyasa Flow training in 2012 with Vidya Heisel.  I have since trained with Jason Crandell and Kathryn Budig, amongst others.  In 2016 & 2017 I completed Yin Yoga Teacher Training and Advanced Yin Yoga Teacher Training with Sarah Lo.  Most recently, I trained with Greville Henwood to teach GroovyKids® Yoga.  I am a Senior Yoga Teacher registered with Yoga Alliance Professionals, meaning I've been teaching for more than 8 years and taught more than 4000 hours of yoga.
My Vinyasa classes tend to be light-hearted and fun.  We don't take ourselves too seriously.  Anyone and everyone is welcome at my studio.  You can only start from where you are!  Just come along to a class and see what it's all about.
Interested In
Joining Our Team?
We are a lively, supportive team of yoga teachers.  We support newly-qualified teachers and teachers who are new to Malvern.
Regular meet-ups.

Help with marketing yourself.

Realistically-priced studio hire.