Kat's Other Classes
Our founder Kat, also teaches other classes in Worcestershire, Gloucestershire and Herefordshire.  Please see below for current class details.
Fridays
10.30am – 12pm Hilton Hotel, Puckrup, Tewkesbury.
Telephone number: 01684 271540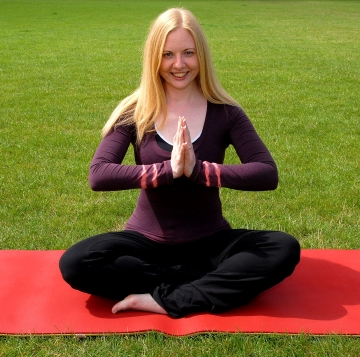 A Few of the Many Reasons to start Yoga
More than just a workout
We have a wonderful yoga community in Great Malvern and we are proud to be part of it.  We don't just offer classes here.  We participate in community events too.  We also hold Christmas parties, summer events, regular workshops and we host guest teachers.  Keep an eye on the events page to see what is coming up.
Stress reduction
Our studio is quite small and our classes will only ever be a maximum of 12 people.  Therefore you can be assured of individual attention if required.
Give yourself the gift of time
Our teachers are all experienced yogis who have practised yoga for a number of years before embarking upon their teacher training.  We offer our students a high quality yoga experience with your safety at the forefront of our minds.
Become more balanced
Whatever your body type, age, or level of physical fitness we have a class for you at Great Malvern Yoga.  Regardless of whether you are a new student or an experienced yogi, we will be able to find a class for you.  We offer gentle classes right through to sweaty challenges, so if you can't find the class you are looking for, please ask us!